Liquid error (snippets/responsive-image line 63): invalid url input
Liquid error (snippets/responsive-image line 63): invalid url input
How to wear barbells
Barbell Collection
Say hello to the Astrid and Miyu Barbell Collection.
If you're looking to update your piercing jewellery with some cute new A&M jewels, you're in the right place. We're here to help with our tips & tricks of styling your barbells within your ear stack, how to wear barbells, and our top picks from our post-piercing jewellery collection.
Our barbell earrings are all sterling silver, so they're suitable for sensitive ears – we also offer 18k gold & 18k rose gold platings, so you can take your pick of our dainty, classic & statement barbells!
What is a barbell earring?
The A&M barbell earrings are made of a straight bar with a bead at the end, which is twisted on to secure onto the ear. They all have a gauge of 1mm, which is slightly thicker than standard earrings.
This collection is made for healed piercings, so make sure your piercings are healed before changing them out! For lobe piercings, that can take between 6-12 weeks. Ear cartilage including tragus, anti-tragus, upper and lower conch, helix, snug, daith, rook, etc is 3-6 months but in some instances can take longer.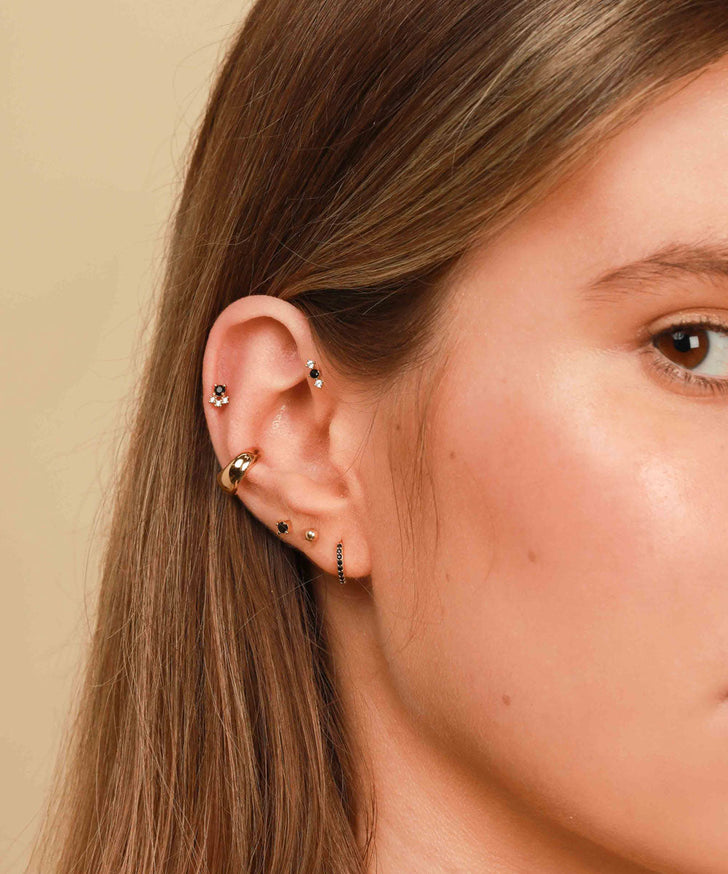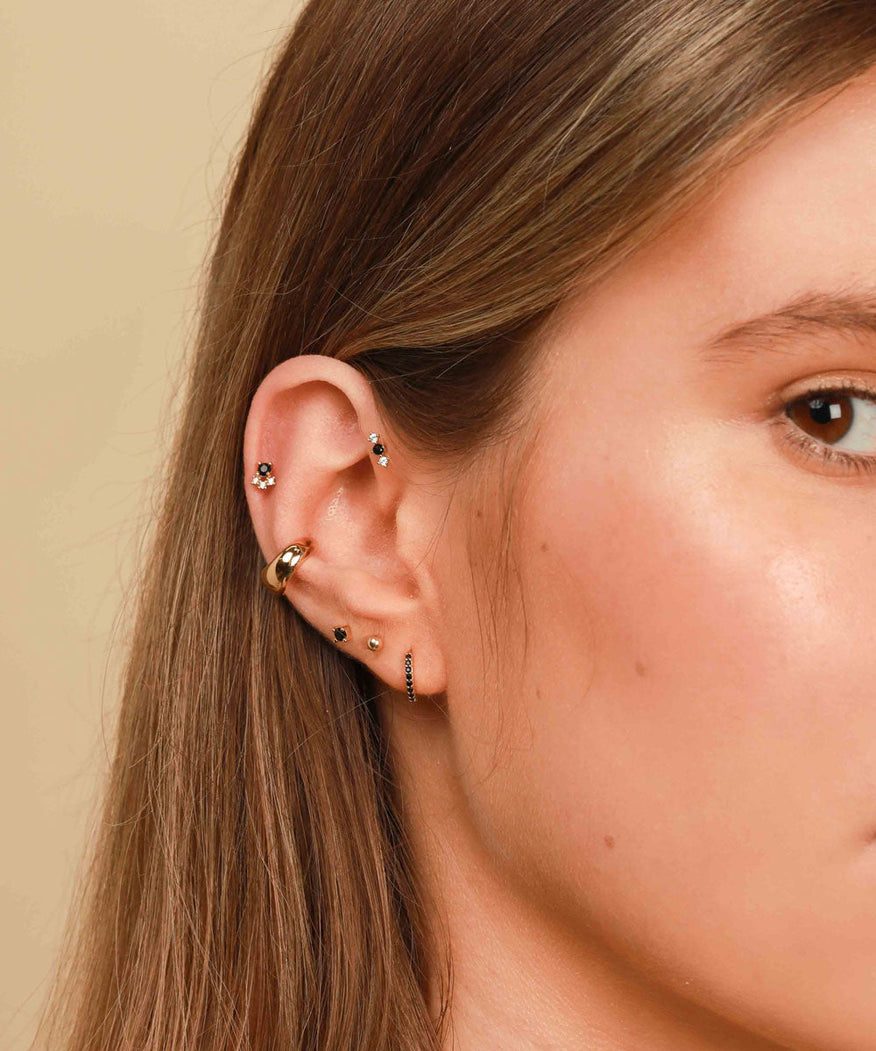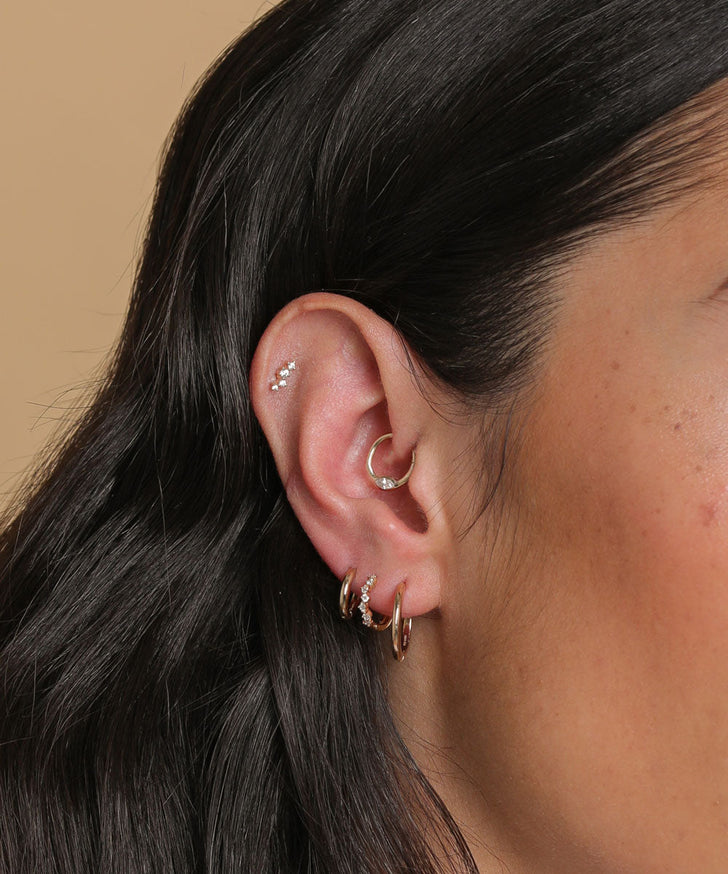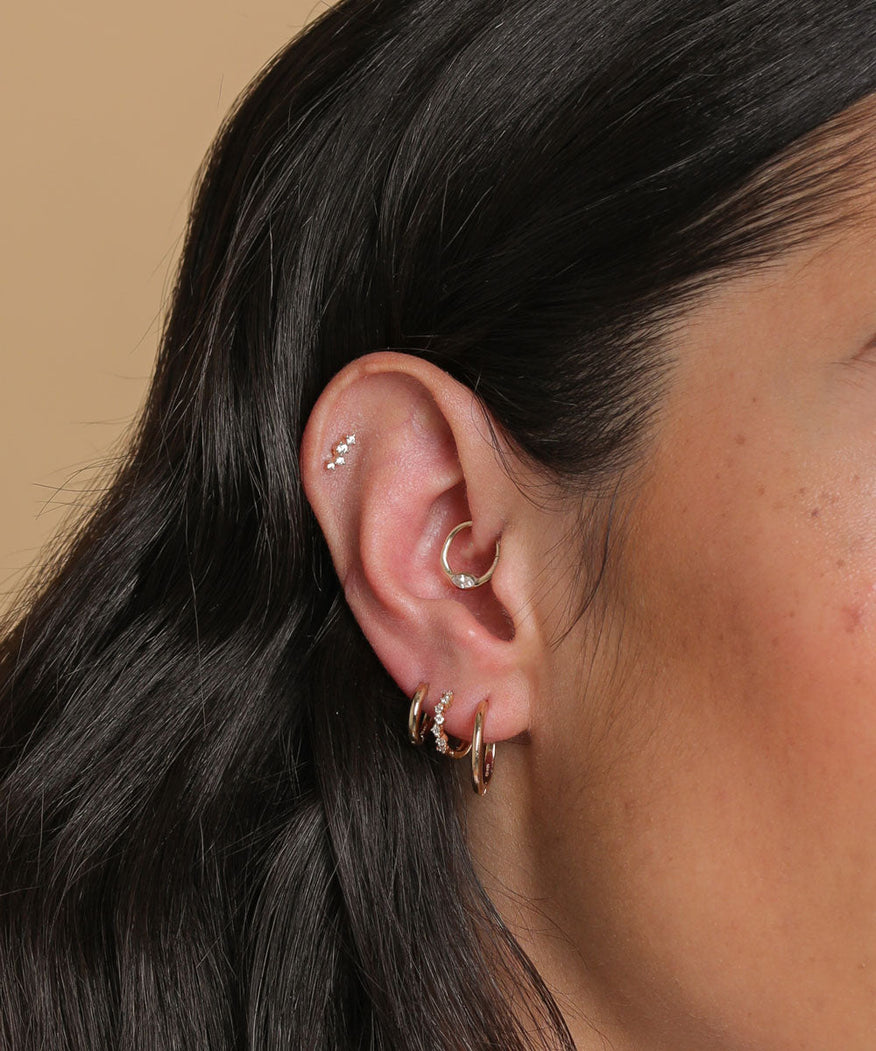 What are the best barbell earrings for cartilage piercings?
Barbell earrings are the perfect addition to your helix piercing - we think it's an opportunity to add a little bit of sparkle to your ear stack, with not much fuss. A&M recommends adding statement crystal barbells with shining cubic zirconia stones for an eye-catching effect
Cartilage piercing barbells
What are the best barbell earrings for tragus piercings?
We think it's best to keep it cute and dainty for your tragus piercing, so we recommend choosing a dainty barbell from our collection. You can either keep it sleek and simple and go for a ball barbell, or add a touch of celestial sparkle with some cubic zirconia inlays.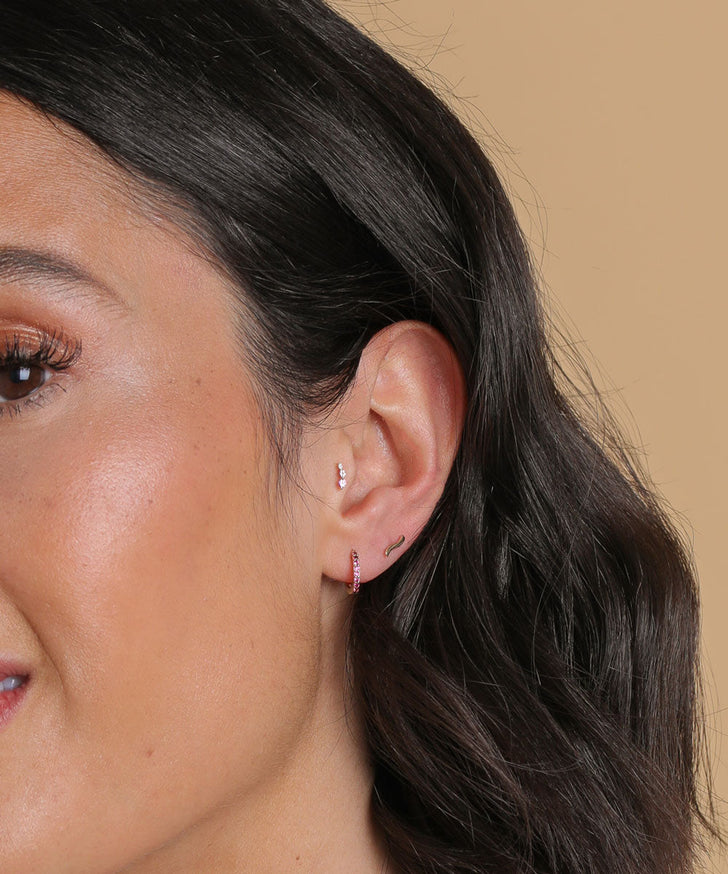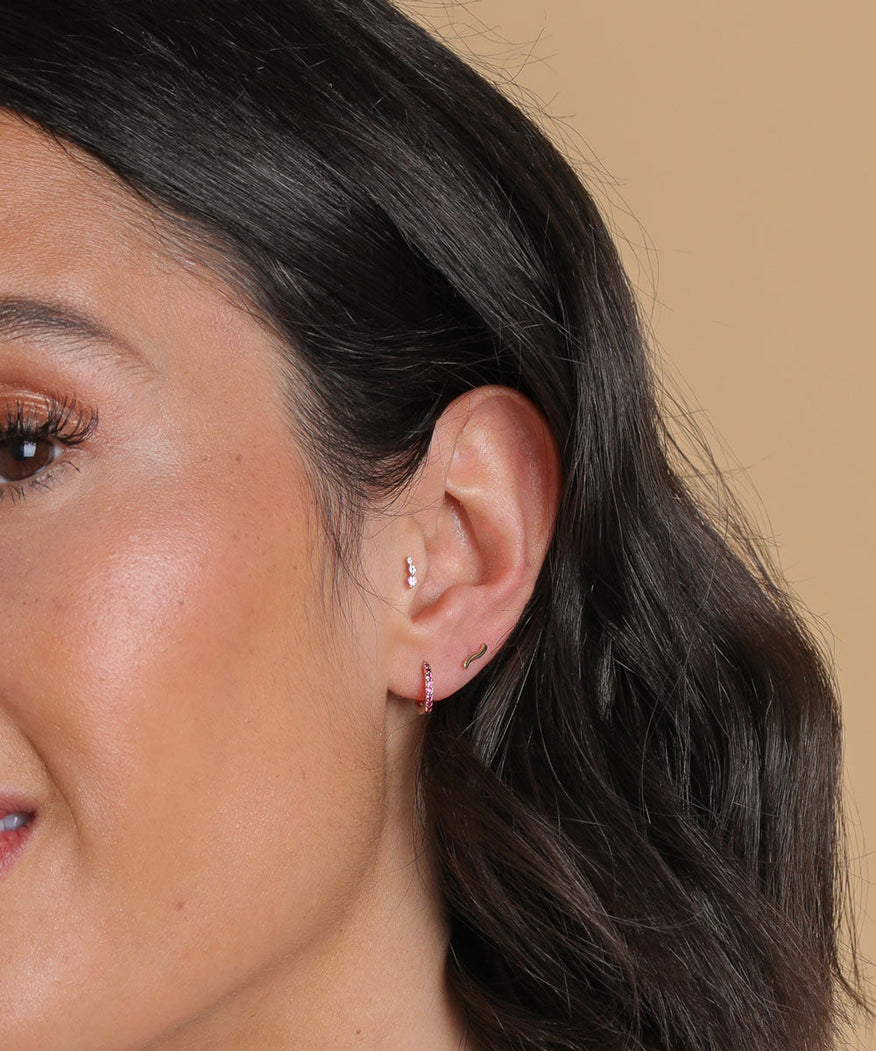 Explore our single hoops
Hoops more your thing?
Not that we don't love barbell earrings for cartilage piercings, but we also have a selection of cartilage hoops, perfectly designed to sit and look pretty in your helix piercings. Explore our range of rose gold, silver & gold cartilage hoops.