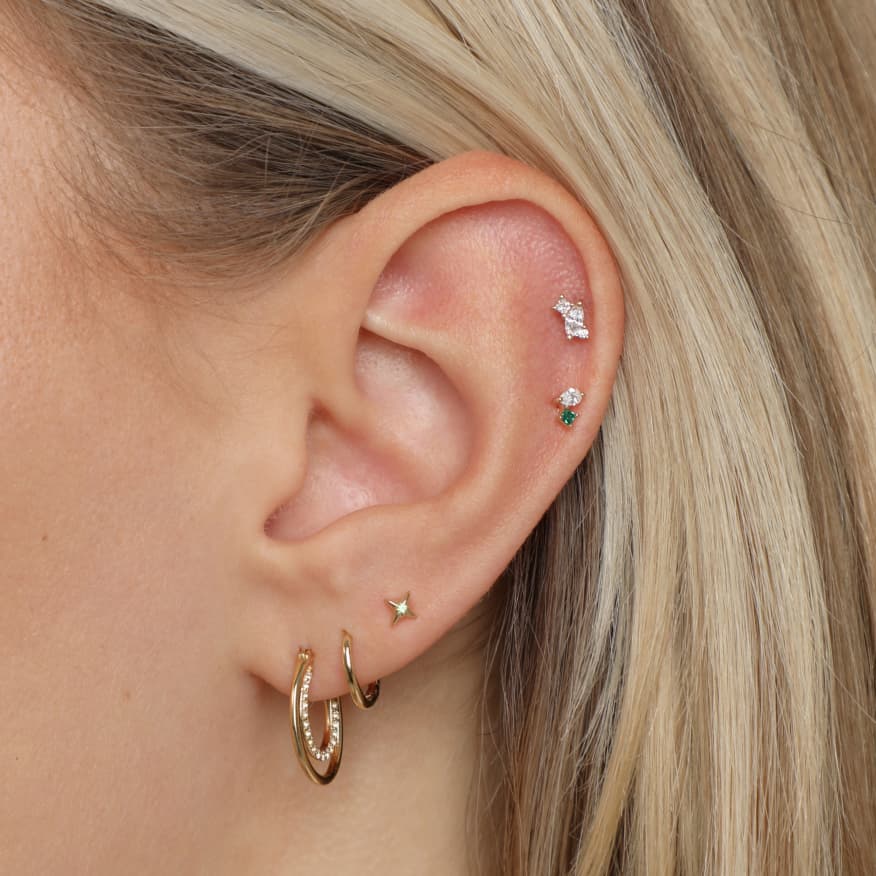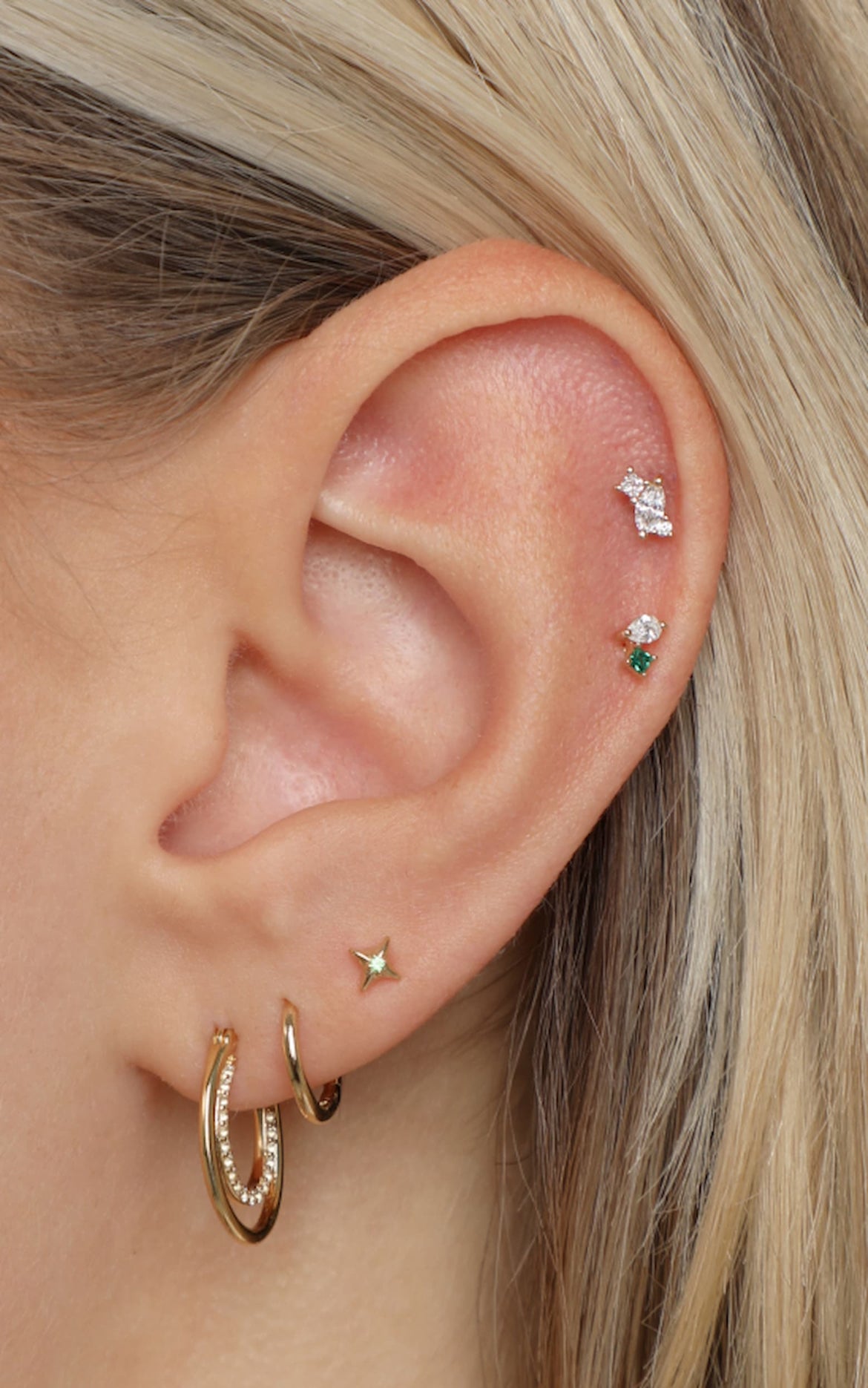 The ear stack of your dreams
Piercing Studios
Get the ear stack of your dreams in the Astrid & Miyu Piercing Studios. Visit us in any A&M store across the UK, New York and Dublin for a completely personal piercing experience.
Liquid error (snippets/responsive-image line 63): invalid url input
The ear stack of your dreams
Piercing Studios
Get the ear stack of your dreams in the Astrid & Miyu Piercing Studios. Visit us in any A&M store across the UK, New York and Dublin for a completely personal piercing experience.
Astrid & Miyu Piercing
The Experience
Our team of expert piercers will take you through the whole process, from choosing jewellery, piercing placement and aftercare. We're here for all your questions, as well as piercing consultation appointments to offer advice.

Keep scrolling to find out all things pricing, jewellery and aftercare.
Piercing Prices
We charge a flat rate service fee of €25 per 20 minute appointment. This is a small charge for the piercing advice, the preparation of the piercing station, and also the time it takes for a deep clean before & after your appointment.

Within one 20 minute appointment, you are able to get up to 3 piercings. Jewellery is charged separately, and prices will depend on the jewellery that you choose.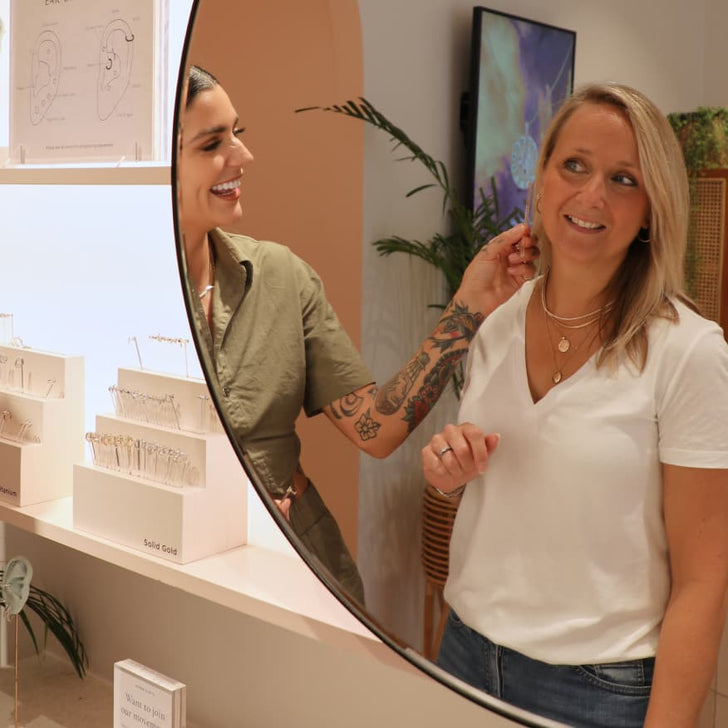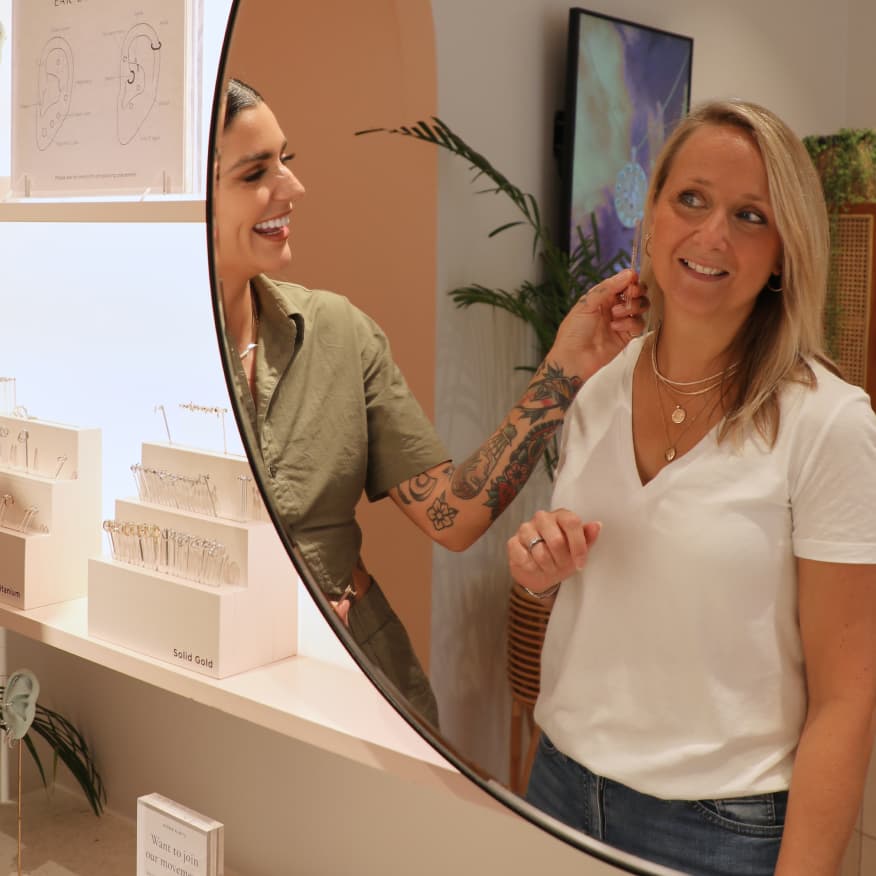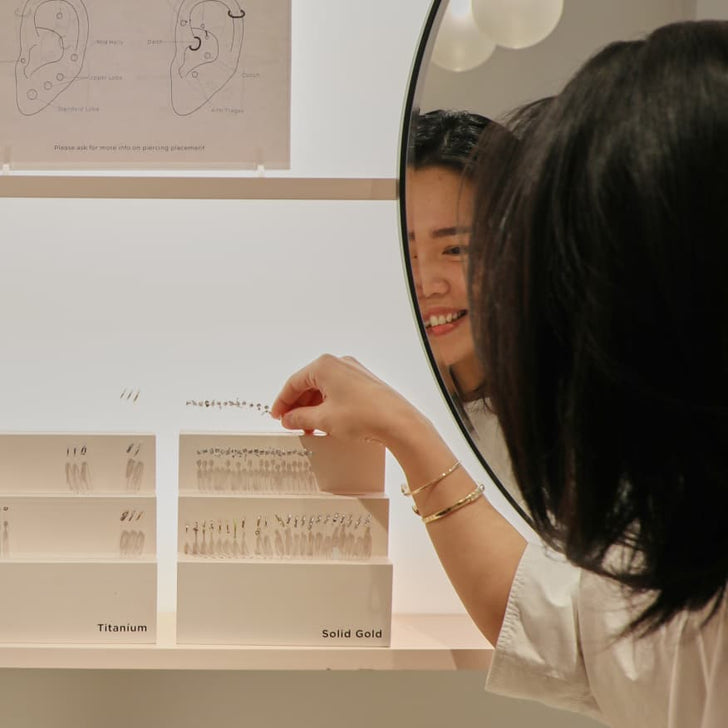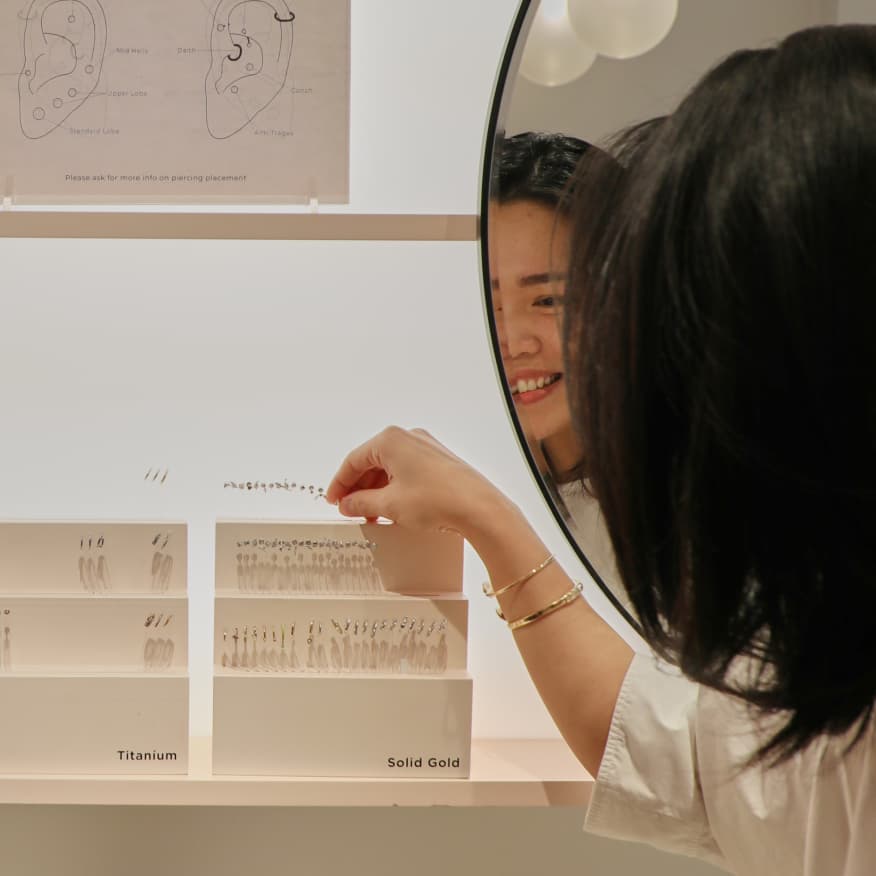 The Piercing Jewellery
And now for the fun part. Choose from our range of titanium and 14k gold piercing hoops & studs in-store. Piercing jewellery is sold separately per single piercing, not as pairs.
If you have a specific piece in mind for your piercing, we recommend calling the store ahead of time to check availability.
Where We Pierce
Need help with piercing placement? Read our Ear Piercing Bible, our ultimate guide for all things piercing jewellery and placement, as well as some top tips from the A&M Piercers.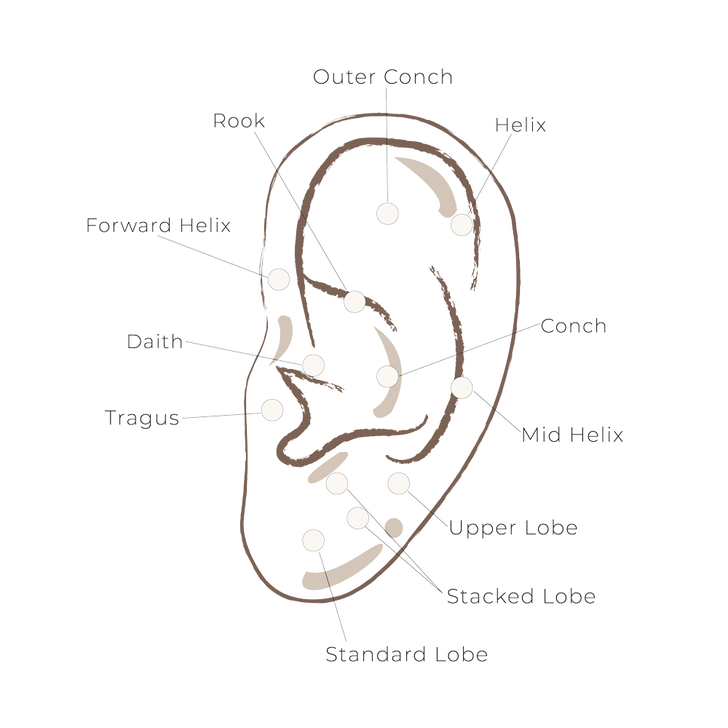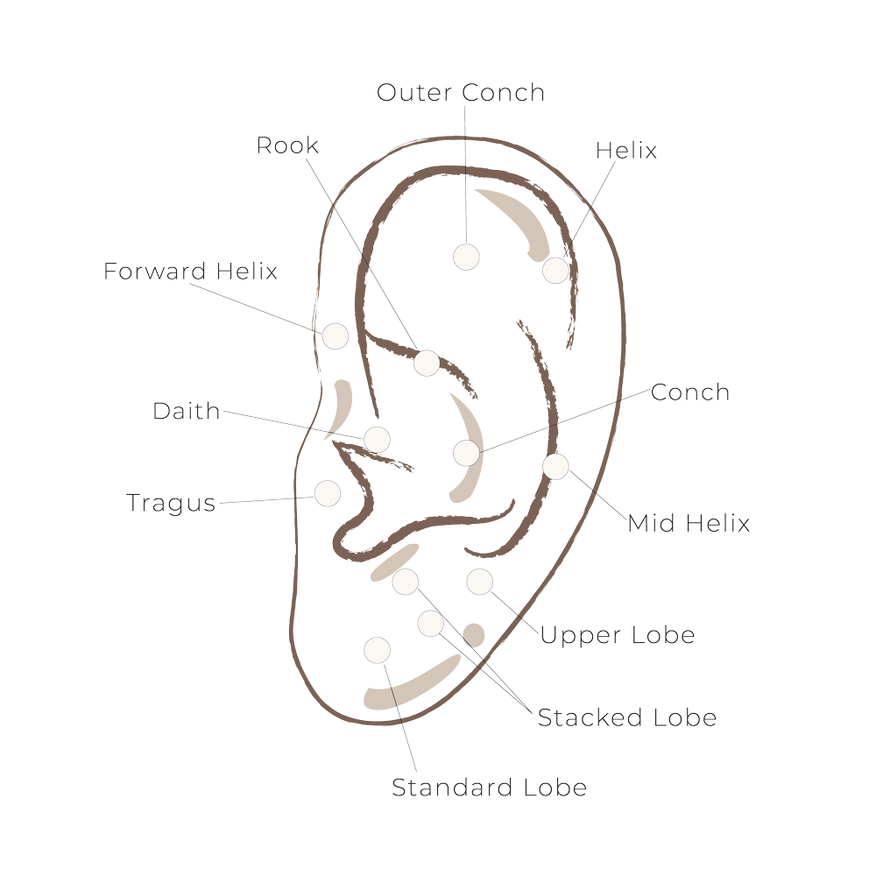 Get the ear stack of your dreams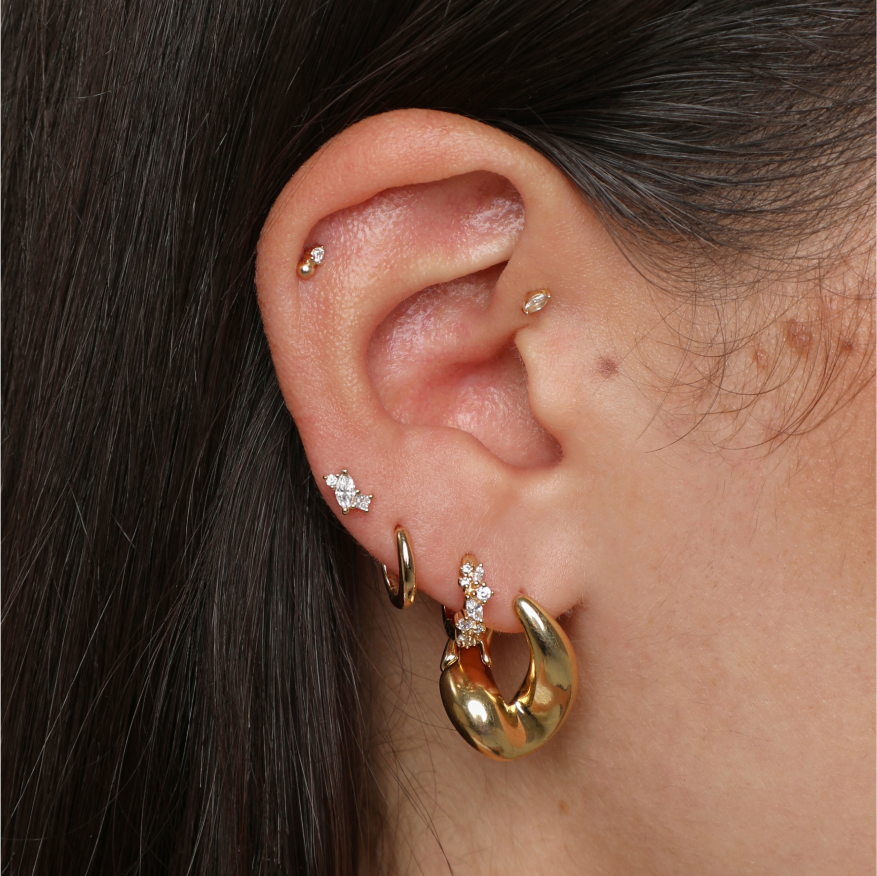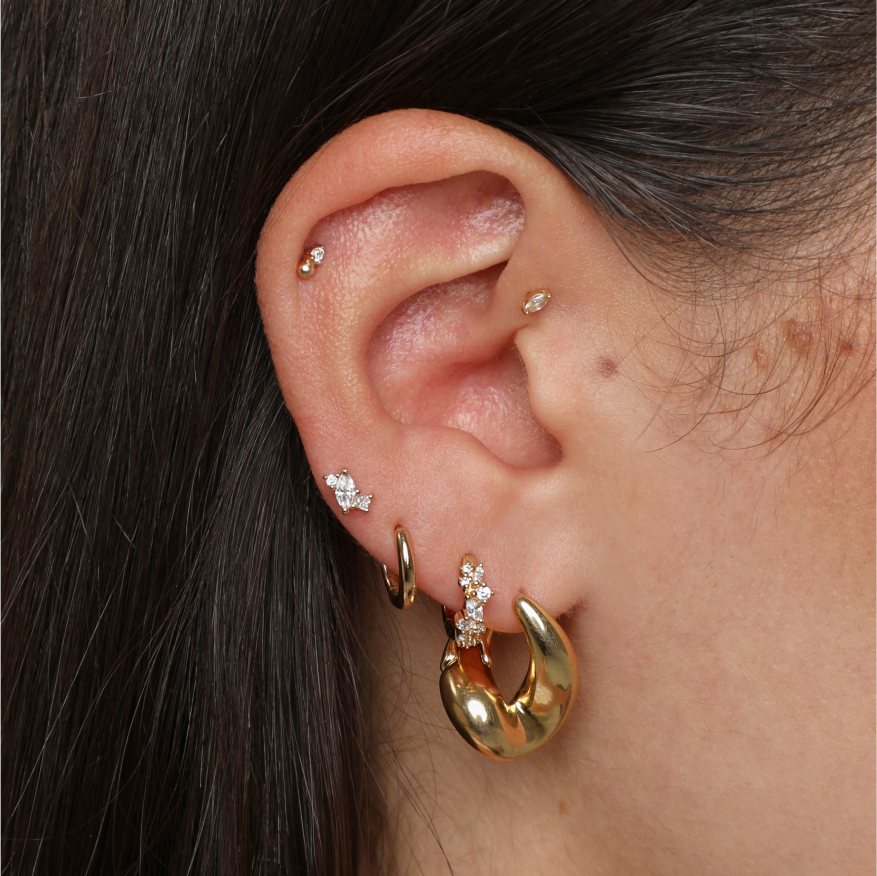 Treat Them to an A&M Piercing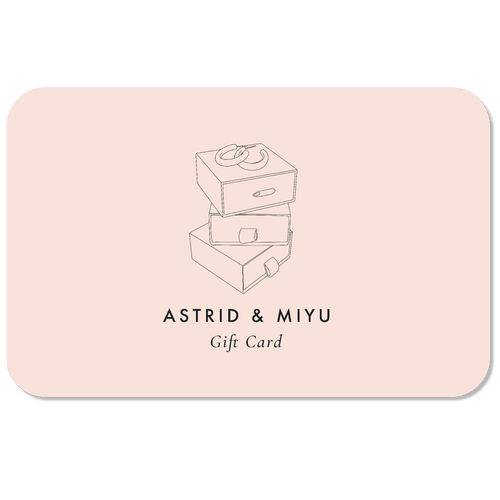 Let them choose with our E-Gift Cards, which can be spent on jewellery online and in-store, as well as on piercings, tattoos and welded bracelets.
E-Gift Card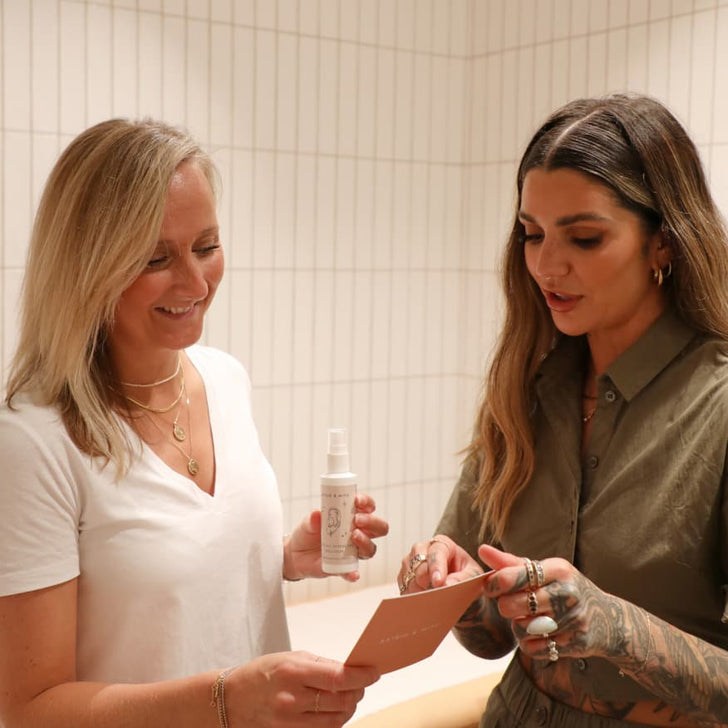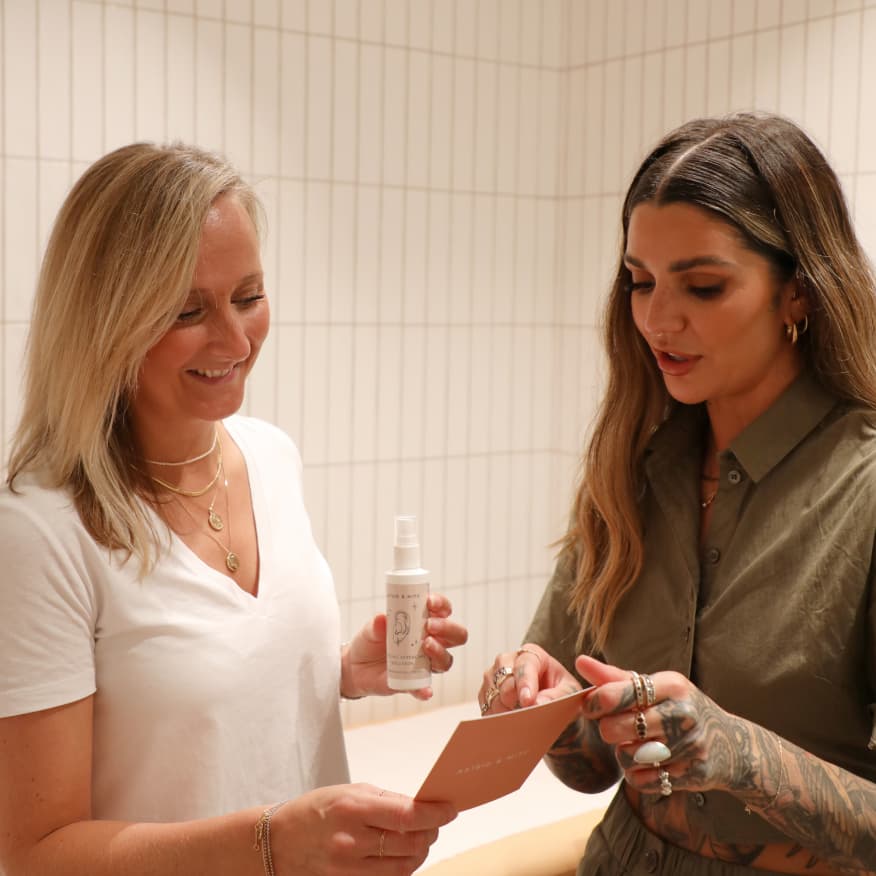 Piercing Aftercare
The aftercare of a piercing is as important as the piercing itself, it will need some love and attention in order to heal properly. Our piercer will offer you personalised aftercare during your appointment, but you can read our full guide below.
For your healed piercings
Buy 14k gold studs and hoops online, designed for healed piercings.
We have a service fee of €25, and all piercing jewellery is sold separately. You can look at our jewellery prices here.
Our stores do get very busy, but sometimes we can fit in a walk-in appointment. We always recommend booking ahead of time to not miss out.
Yes, you can reschedule your appointment up to 24 hours before! If you change your appointment on the day, or miss your appointment, you could lose your deposit.
Age restrictions:
Lobes piercings: 10-years-old. They'll need to be accompanied by a legal guardian. Both guardian and child need a valid ID. In the case of different last names, a birth/adoption certificate must be presented matching the guardian's name.
Cartilage piercings: 16-years-old. We'll need you to bring ID, and we challenge 25.
ID Requirements:
We only accept government issued ID, and we don't accept photocopies (just the original). e.g Passports, Driving licence.
We challenge 25, so we recommend you bring your ID with you! We don't accept photocopies.
If you are 16-18 years old you will definitely need to bring a valid ID (either a passport, UK PASS card scheme or driving licence) with you when getting pierced. This is a legal requirement and is needed for insurance purposes. If we think you look under the age of 18 we will ID you, so we advise you to bring along ID just in case. 
If you are 10-15 years old we can pierce your ears with the permission from a parent or legal guardian, they will have to bring along ID for themselves and the minor. The adult will have to do the consent form. If the guardians' surname is different to child's, we require a birth certificate or adoption certificate. No exceptions!
We cannot pierce you if any of these apply:
• You have taken any blood thinning medication in the 24 hours before your appointment (e.g. Aspirin)• You have had alcohol or taken any recreational drugs in the 24 hours before your appointment• You're pregnant or breastfeeding• You haven't eaten 4 hours before your appointment. To avoid feeling ill or faint, make sure you've eaten!• If you have any health conditions, such as Epilepsy, you will require a doctors note. Please contact us at customercare@astridandmiyu.com for more information
You can get up to three piercings in one appointment. This can be a combination of lobe and cartilage, however only ever two cartilage piercings in one appointment on the same ear. 
This really depends on your piercing placements, so sometimes we can't guarantee three piercings in one sitting.
Our piercing collection consists of both studs and hoops, but you'll need to check with your piercer to make sure they're appropriate for your piercing placement. You can check out our titanium and 14k gold piercing jewellery here.
You can buy our 14k Gold Piercing Jewellery online, with a shorter post for your healed piercings, here. We don't sell our titanium range of jewellery online at the moment.
We only pierce daiths with specific styles of hoops and studs designed for daith piercings. Your piercer will be able to let you know what jewellery fits your piercing!
We are unable to pierce your conch using a hoop, because of the healing process. After a few months, when your piercing has fully healed, you can then change your stud to a ring if you wish. Book a 'Jewellery Change Appointment' online and we can do this for you with one of our other styles.
This will totally depend on your scar tissue, and if your piercer thinks it's safe to do so. We recommend booking a consultation appointment before.
Changing your piercing is all dependent on how your piercing is healing, and your piercing placement. To find out recommended healing times, check out our Aftercare Guide. Once your piercing has fully healed, you can book a 'Jewellery Change Appointment' online to change your jewellery.
Healing times vary from person to person, and your piercing placement. Read about healing times on our Aftercare Guide.
Depending on how long you've had your piercing, we recommend visiting us in-store as soon as you can.
If you've lost your jewellery, try to find the original post and put a plaster on it as changing to another jewellery can cause the hole to shrink down. Contact our Customer Care Team to book a replacement.
At A&M we take our customer's privacy and right to data protection very seriously and we are committed to comply with the General Data Protection Regulations. We aim to apply the most appropriate physical and technical measures, including staff training and awareness. Our studio provides services which require us to collect and store data. This is a requirement from the local council and our insurers and needs to be stored for a minimum of three years.
As a normal part of our services at A&M we collect and hold your personal data such as your name, address, telephone number, email address as well as some medical information. We do not make any of your details available to any unauthorised persons or businesses such as direct-mail or other marketing companies. The physical data collected on customer consent forms is stored in a safe manner which prevents unauthorised staff, members of the public or other businesses from being able to access, copy or share any of your personal data.
Astrid and Miyu and all the piercers are fully licensed and registered with the local council for all the work we carry out. We pride ourselves in our strict compliance with all health and safety regulations and are proud to exceed all minimum requirements set by the council. We are also fully insured for ourselves and our clients.
More In-store Experiences